If you need a transcript of your GED test or a GED diploma, you could first try the institution where you took your test to see if they can help.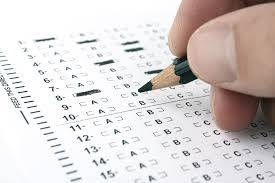 If the testing institution can't help, then visit
diplomasender.com
, who issue diplomas on behalf of GED for a number of US states and territories, including Puerto Rico. Bear in mind there will be a charge if the diploma was originally issued over 12 months ago. You can apply via their website or telephone
(855) 313-5799
, although there is an extra $6 charge for telephone orders.
You may prefer to someone at GED itself, then you could try using one of the live chat streams that operate during normal office hours via the GED website.
If all else fails, try the appropriate department of education in Puerto Rico, División Correspondencia y Archivo. The address: Calle Cesar Gonzales, San Juan, Puerto Rico 00917.
For other Blurtit answers to similar questions, go to How Do I Get A Copy Of My GED? or How Do I Get Another Copy Of My Ged?